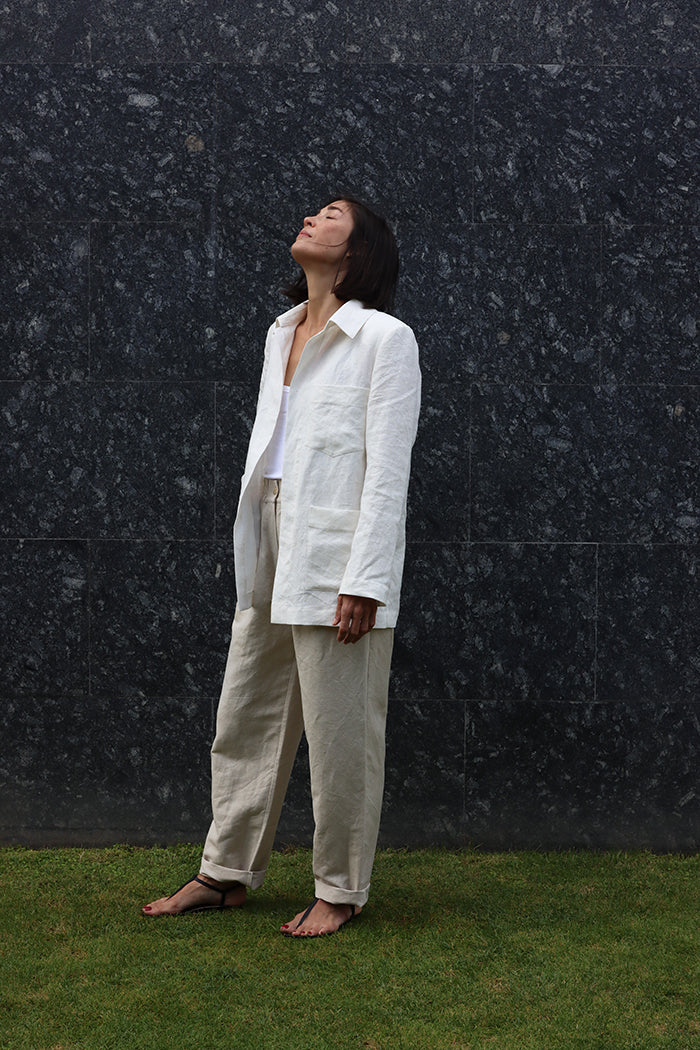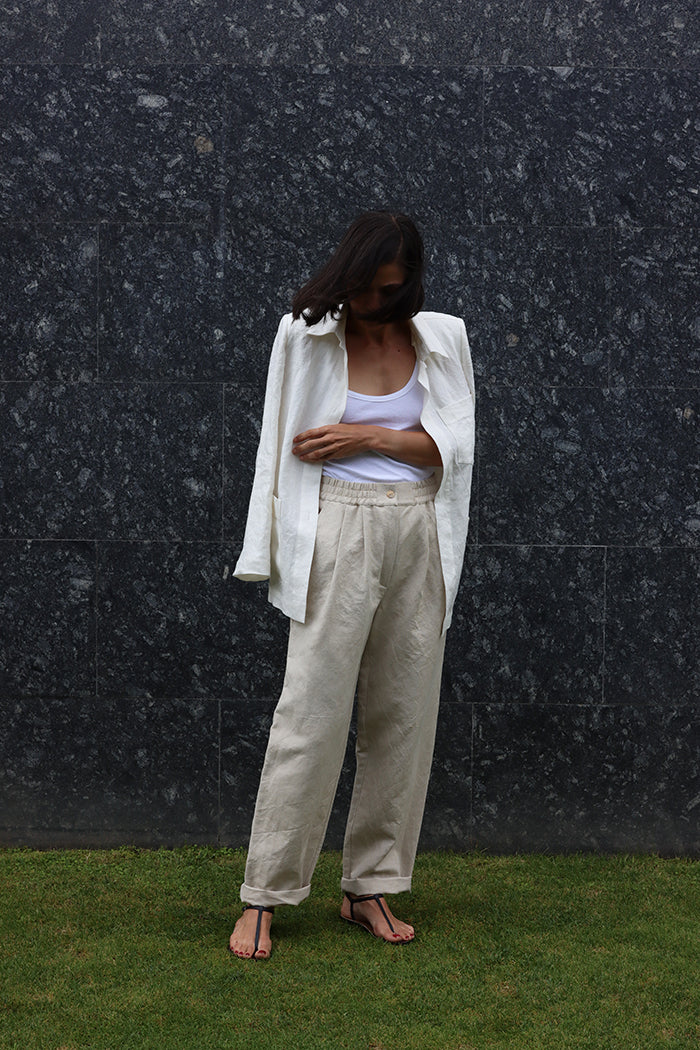 light linen jacket
light linen jacket.
100% natural rustic linen, 3 pockets, perfect for complete different summer looks.
It drapes very good, it is really flattering and special
no lining, pipping in all inner seams. it has cotton subtle shoulder pads for a better drape.
model in 171 cm and wears size S.
ethically made in Spain.
---
blazer larga con botones de nácar.
hecha de 100% lino rústico, tejido rígido que se va suavizando con el uso.
no tiene forro, tiene un acabado interior muy cuidado con las costuras envivadas.
tiene hombreras de algodón para asegurar la mejor caída.
la modelo mide 1,71 m y usa la talla S.
hecho en España de manera justa.