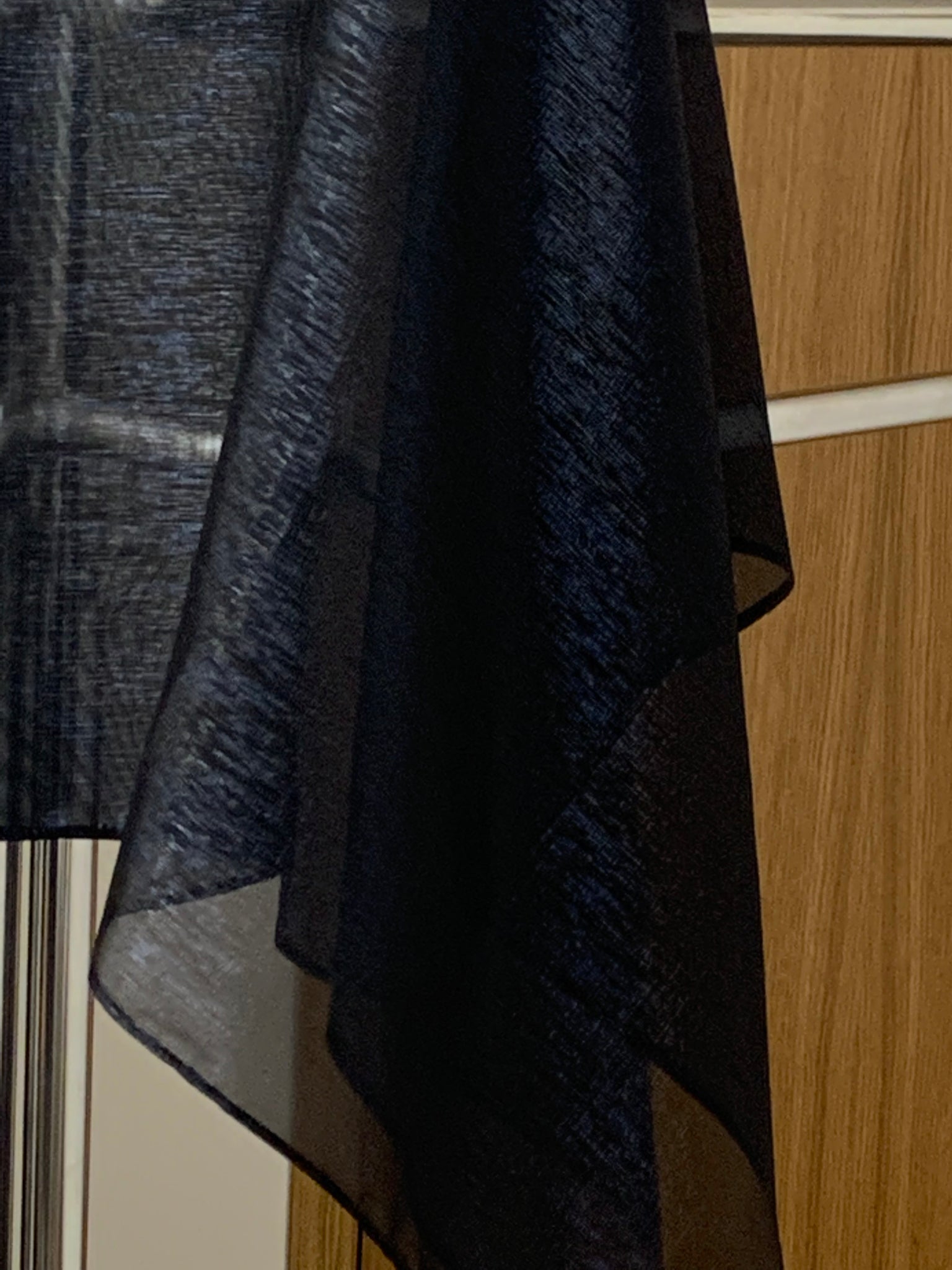 square silk light cape - bright blue
square silk light cape.
light silk with metallic threads that make it slightly shiny and very special. 
fabric was sourced in Europe.
92% silk 8% lúrex

wear it as a cape, shawl, scarf or poncho.
ethically sewn in Spain.
capa rectangular de seda.
es un tejido muy ligero hecho de seda y de hilos metálicos que le da un brillo discreto y muy especial.
92% seda 8% lúrex.

se puede llevar de muchas maneras diferentes, como capa, chal, bufanda..
hecha de manera justa en nuestro estudio en España.