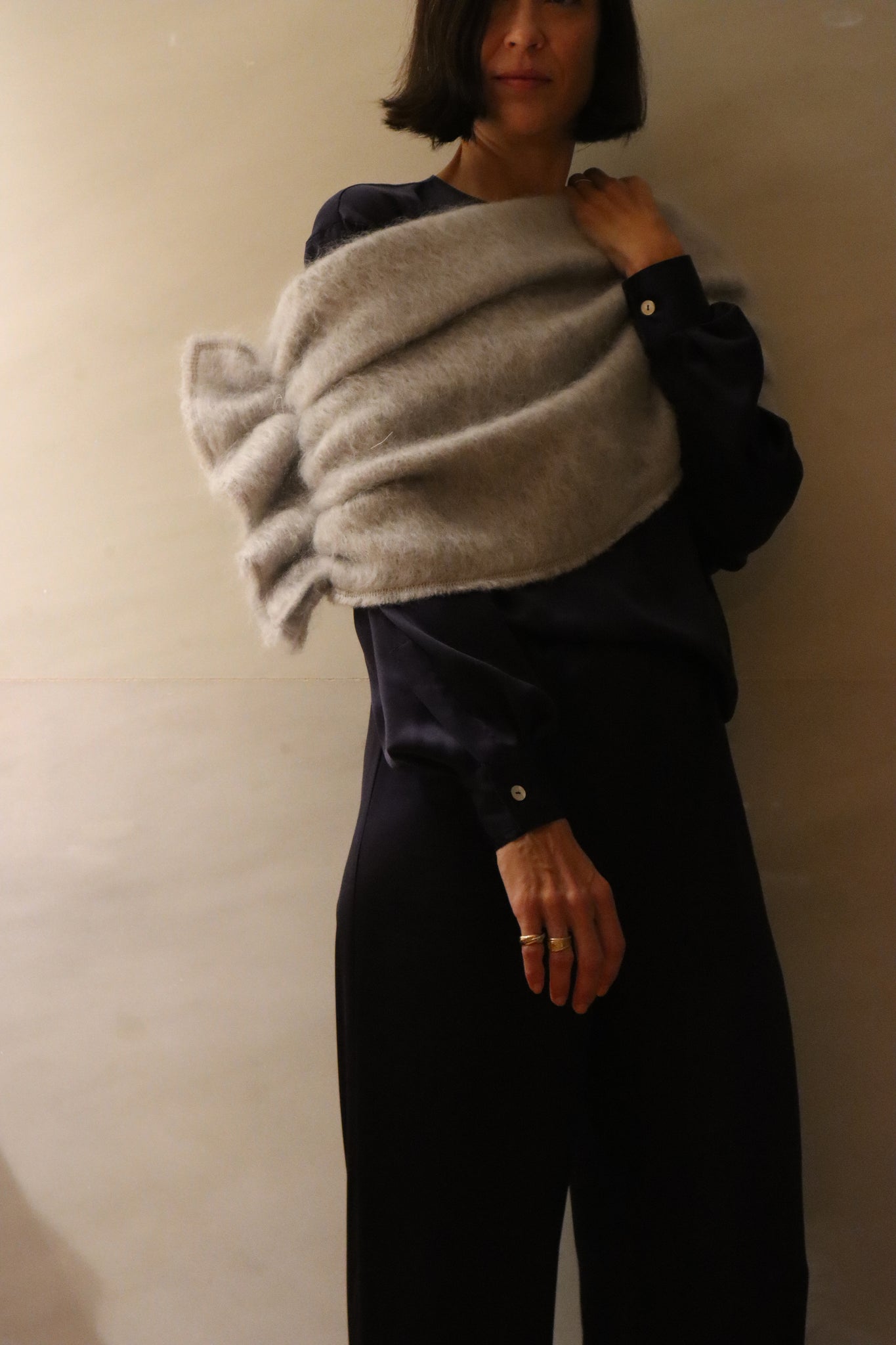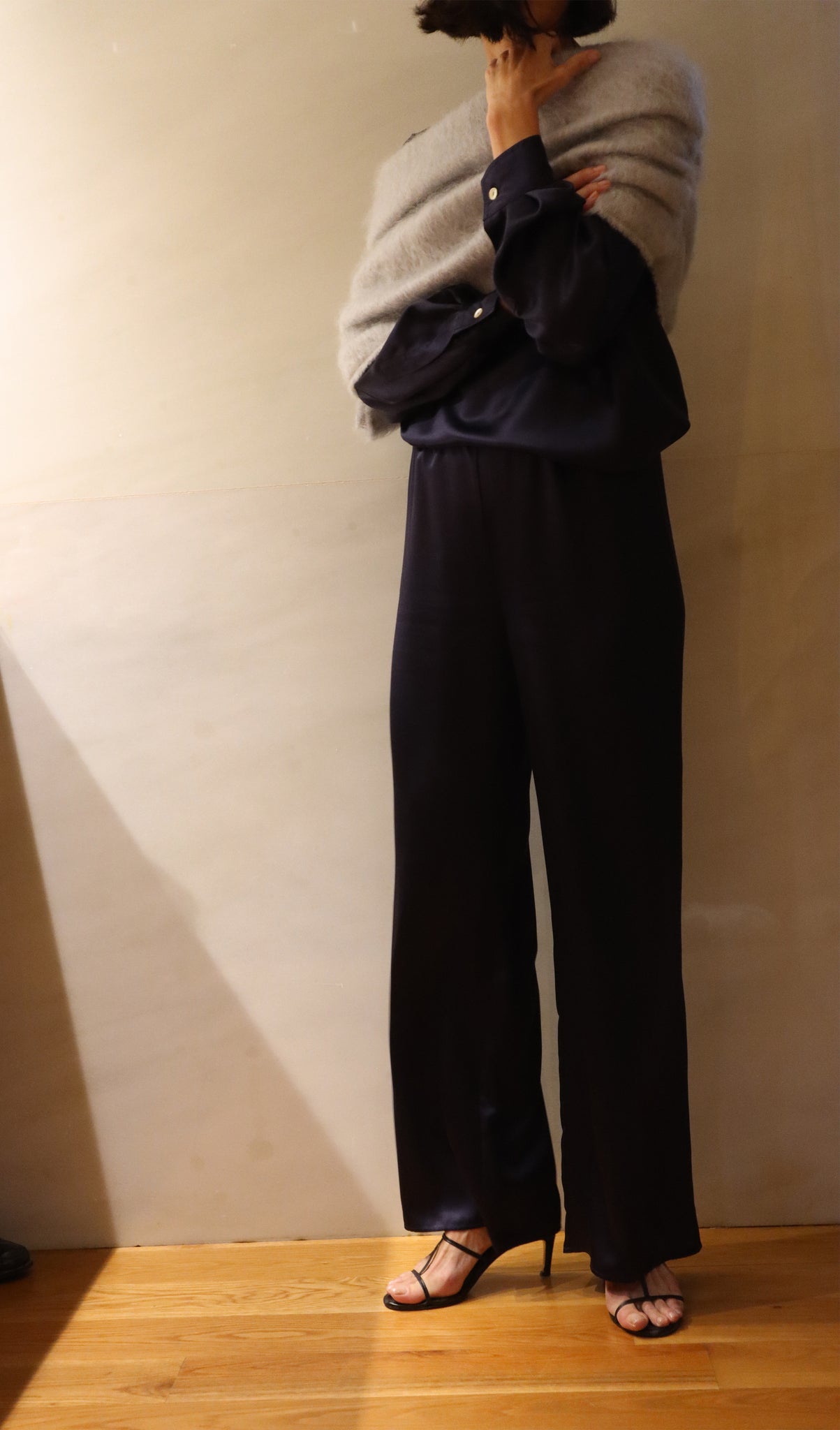 mohair stole - LIGHT GREY
gathered mohair stole, super soft warm and comfortable.
elevate your winter looks wearing it with a coat, a blazsr or your favourite knitwear.
78% mohair 14% wool 8% nylon
ethically hand sewn in Spain.
 estola fruncida de mohair.
78% mohair 14% lana 8% nylon
hecha a mano en España.