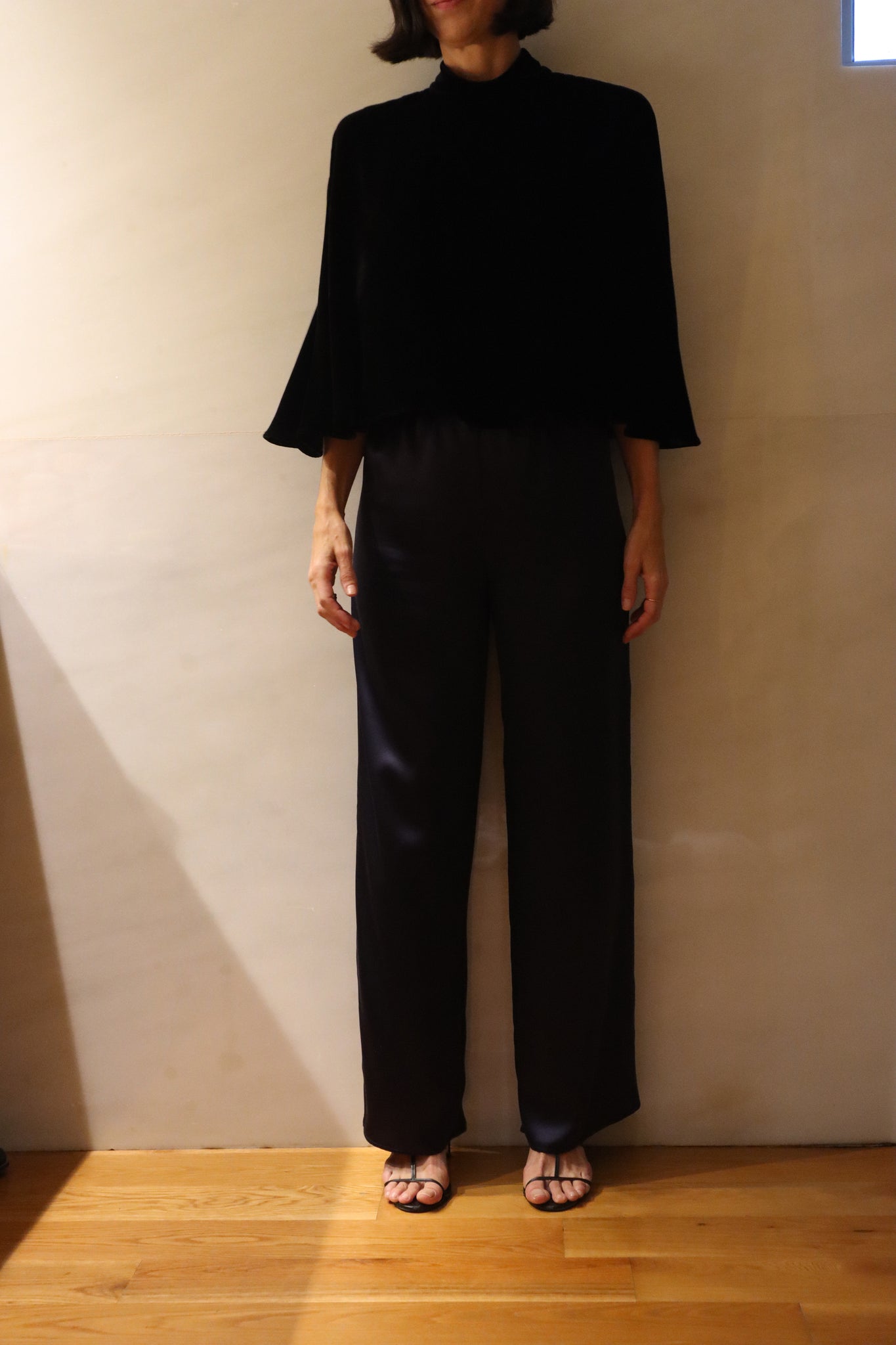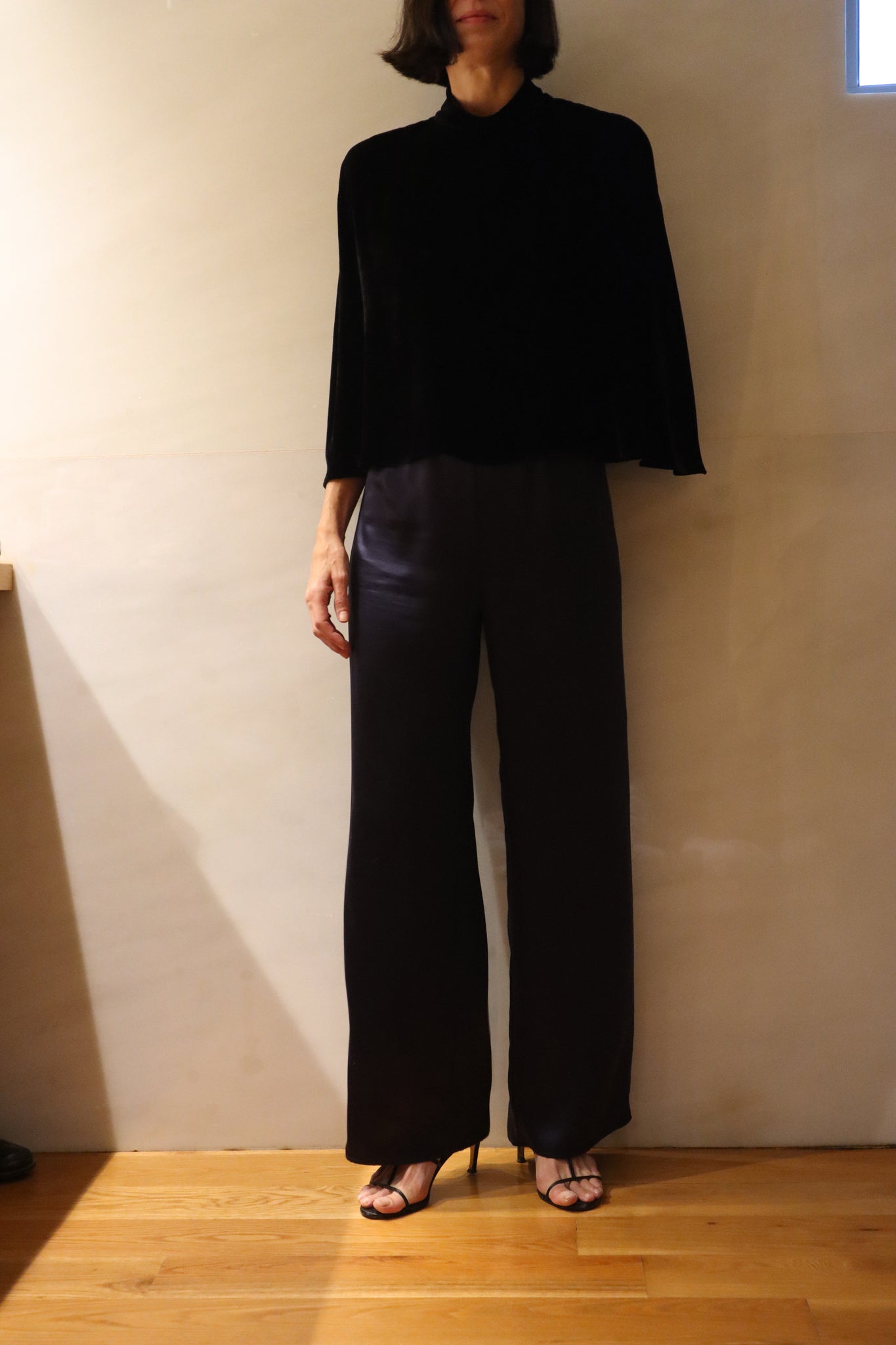 black velvet short cape
 capa fluida corta hecha en terciopelo de seda.
se cierra con tres botones forrados en el mismo terciopelo en la parte de atrás.
tiene mucho movimiento, combínala de diferentes maneras para un look formal o sport.
100% seda procedente de Italia.
hecho en España.
---
short fluid cape in black velvet.
closed with three velevet - lined buttons in the back.
style it differently for a casual os formal look.
100% silk velvet sourced in Italy.
made ethically in Spain.